5 things to know about surveillance systems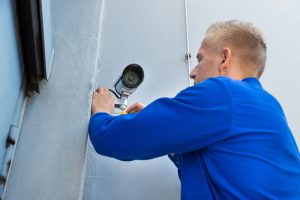 MMJ Eletric provides surveillance systems in Coconut Creek, Coral Springs, Deerfield Beach, Margate, Pompano Beach. Here are a few things to know about the same.
Purpose and Types: Surveillance systems are designed to monitor and record activities in specific areas for various purposes. They can be categorized into different types such as closed-circuit television (CCTV) systems, video analytics, biometric surveillance, and unmanned aerial vehicle (UAV) surveillance. Each type serves a specific function and employs different technologies.
Components: A surveillance system typically consists of several key components. These include cameras (analog or IP-based), a network infrastructure for transmitting data, storage devices for storing video footage, a monitoring station or control room for live viewing, and video management software for configuration and analysis.
Applications: Surveillance systems find applications in various sectors, including security and law enforcement, traffic management, public safety, retail, banking, transportation, and even residential settings. They help deter criminal activities, provide evidence for investigations, enhance situational awareness, and improve overall safety and security.
Privacy Concerns: As surveillance systems become more sophisticated, concerns about privacy and data protection arise. It is essential to strike a balance between security and privacy to ensure the ethical use of surveillance systems. Regulations and policies governing the deployment and usage of surveillance systems vary across countries and regions.
Advancements: Surveillance technology continues to evolve rapidly. Recent advancements include the integration of artificial intelligence (AI) and machine learning algorithms for real-time video analytics, facial recognition capabilities, object tracking, and behavior analysis. Additionally, the emergence of cloud-based surveillance systems allows for scalable and remote monitoring solutions. As technology progresses, surveillance systems are becoming more efficient and capable of handling complex tasks.
Please call us without any hesitation. You can also drop us an email. We will be happy to assist you.