Security Systems, Surveillance Systems, and Access Control in Coconut Creek, Coral Springs, Deerfield Beach, Margate, Pompano Beach, FL, and the Surrounding Areas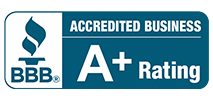 Together, we optimize your security and ensure complete peace of mind.
It is important that you take steps to protect your property, your family, or your business in Coconut Creek, Coral Springs, Deerfield Beach, Margate, Pompano Beach, FL, and the surrounding areas. At MMJ Electric, we are proud to offer residential and commercial security systems, video surveillance systems, and access control systems and services. We have been a trusted source for over 30 years handling electrical projects of all sizes, and now we are your trusted source to help provide the security that you need.
Our team is more than qualified to advise you and meet your needs. Optimize your security using our various services offered:
Alarm systems
Surveillance camera systems
Access control systems
Home Automation
Personalized Services from a Small Company Means You Benefit from Our Experience and Don't Need to Deal with the Hassles of a Big Company
No long waits on the phone – We are the accessible choice for South Florida
Contact us to discover all that our company can offer you. Our quotes are free and we will help you carry out your project in a simple, fast, and efficient way. All of this without a contract!
Security Systems and Surveillance Systems Featured Services
DSC
DSC alarm systems are a great choice for home and business installations to protect your property, family, business, and assets. DSC alarms are professional grade for stand-alone or monitored applications.
DSC is well known for solid and reliable alarm systems, with options for wired and wireless security systems and sensors. The Powerseries PC1616, PC1832, and PC1864 based alarms offer flexibility to be used alone, with an Internet module like the EVL4, or with telephone or cellular-based monitoring.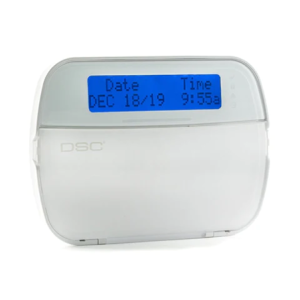 When you install a security system, whether at your home or business, there will be small signs that you can put up on the windows to let people know you have a security system. This is actually a deterrence for many would-be criminals who don't want to deal with anything that would draw attention to their activities. This is really the first layer of defense that your security system provides for you and your property.
But what matters more than the security sign is the force behind the service. When you opt for security systems from DSC, you can be sure that your home and business are protected. Customize a system to create the perfect security solution for your needs.
Qolsys Inc.
If you are looking for a system that can combine multiple security features into one, the IQ PowerG Kit may be the best option for you.
This kit combines their newest panel with the strength of PowerG two-way sensors. The kit includes the IQ Panel 4 PowerG only radio, 8 MP panel built-in camera, PowerG motion sensor (PG9914 x1), and PowerG door and window sensor (PG9303 x2).
You can combine your security system with a surveillance system that helps to provide another layer to your security. Strategically placed cameras both inside and outside of your property can provide you with important information about what happened, whether that was an intruder or whether it was a natural event such as a violent storm. These provide a great combination to help protect what you have.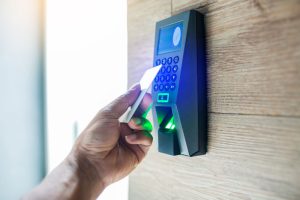 Access Control
Usually, access control is talked about in commercial or business settings, but the same can be done in a residential setting as well. Usually with residential settings, access control involves using a door code that will allow people inside the home, but this could also be used inside the home to secure valuables or to keep others out of areas of the home. When in a commercial setting, there are different options including codes, key cards, biometrics, and more to keep unauthorized people out of the building or other important areas such as human resource records and more.
When you are ready to add a security system, a surveillance system, access control, or a combination of these to help protect your property in Coconut Creek, Coral Springs, Deerfield Beach, Margate, Pompano Beach, and the surrounding areas, contact our team at MMJ Electric. We have all the experience of the large companies but have the personalized service that our customers love. Don't wait on hold, reach out to MMJ Electric today.
MMJ is a company that specializes in the field of residential & commercial security systems in the Tri-County: Palm Beach, Broward, and Miami-Dade Counties. We are proud to offer you more than 30 years of experience and passion in the field of security and the satisfaction of each of our customers is our priority. Indeed, YOU are the boss.
---
Partnered with Trusted Brands
Our company aims to offer South Floridians the best solutions in security systems, at fair prices, effectively meeting their needs and expectations. From home security cameras to full CCTV monitoring, we can connect you with the best service provider. We are committed to caring for the people and property you care about, ensuring your safety and protecting what cannot be replaced or rebuilt. We have partnered with Honeywell, DSC, Qolsys Inc., and Alarm.com to provide you with the best of the best in the security industry.