Commercial Fire Alarm Contractors and Fire Alarm Monitoring in Coconut Creek, Coral Springs, Deerfield Beach, Margate, and Pompano Beach, FL
Installation, Service and Monitoring
For more than a quarter of a century, company president, Martin Gregoire and his staff have honed their craft – only Master Electricians from MMJ Electric complete your lighting project with great attention to detail. There is no job we can't complete, and we have the service warranties to prove it. More experience in the field means a quicker turnaround, lower costs, greater efficiencies, and no surprises – we have the experience to get the job done right the first time, every time.
MMJ Electric offers the local technical expertise and quality products that ensure your facilities are safe and in compliance with code requirements for commercial fire alarms. We offer a vast range of solutions that vary in size and capability, depending on what needs must be met, and we monitor your systems at our UL Certified Central Monitoring Station ourselves. We offer full-service inspections on your current systems and we offer a range of conventional and addressable control panels that provide you with superior flexibility and easy operation.
Experienced, Reasonable and done to Code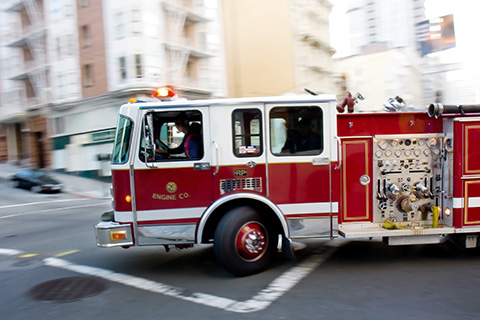 Our fire alarms systems can be customized with additional features like heat and smoke detectors, duct and sprinkler detectors, carbon monoxide detection, and many others, with low-voltage design. Our team consists of professional, licensed designers who will walk you through the process from design to permits to programming to installation. After your commercial fire alarm system is installed, we can help you maintain it.
We are locally owned and operated, and we're happy to help you protect you, your business, and your staff against fire. Consistently, fire kills more people than all other natural disasters and is responsible for millions in property damage every year. Whether you are looking to supplement your current commercial fire alarm system or you need a full, new system design from the ground up, MMJ Electric is able to deliver reliable, monitored commercial fire alarms at an affordable price.
From lighting fixtures to home and business automation, commercial fire alarms to outdoor LED lighting, MMJ Electric provides unmatched quality in products and service to clients throughout Jupiter, Miami-Dade, Broward, Palm Beach counties and many communities throughout the state of Florida.