Whenever one thinks of improving the lighting of their house, they tend to focus only on the interiors. But there are other important parts in the house too which need your attention too such as the outdoor patio, driveway, or the parking lot. This is one of the most important parts of the house which needs bright lighting. You must install a highly powerful and advanced lighting system for these areas. For the parking lot lighting, you should only opt for the LED lights as these are flexible, low-maintenance, energy-efficient, with a great design. We, at MMJ Electric, are full-service lighting contractors that can design, install, and maintain all kinds of lighting products for your convenience. With our considerable experience and high reputation, we are definitely the right choice for you. So, if you are located in areas likeBoca Raton, Boynton Beach, Davie FL, Fort Lauderdale, Parkland, or Sunrise FL, you can rely on us.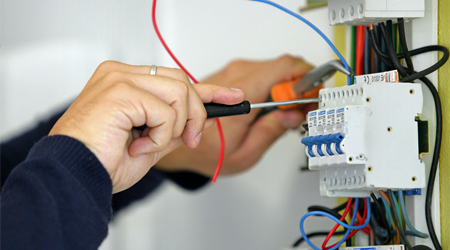 Here, we have put together a few reasons why parking lot lighting is essential. Take a look. 
If the parking lot is dark, then it can be extremely difficult to both park the cars and find them later. So, it can be a major source of inconvenience for everybody. That is why you should install LED lights as soon as possible in this part of the house. 
If there is better visibility, you can locate the cars better and prevent the chances of accidents. So, save yourselves by installing powerful LED lights in this zone. 
When you decide to sell the house or put it on rent, you can get a better value for the house if the parking lot is more functional. Increase the overall value of your property with efficient parking lot lighting.  
So, without any delay quickly contact us today for smart lighting solutions in your parking lot.