Are you setting up a house? Then, you must focus on the electrical systems of your house. Right from your lighting, ceiling fans, air-conditioners, security alarms to home automation, intercoms, telephone, and data, or even electric generators, you need an electrician for everything. One such important electrical service would be a low voltage wiring system too. You certainly need an expert electrical service to install this kind of wiring because only they can handle a network of this magnitude as this has to cover an entire building. Along with this, you might have to upgrade a few other electrical systems to ensure the network is safe. That is why an electrician is a must. We, at MMJ Electric, can be the right choice for you. We can help you with a variety of electrical services, right from installation to repair. With our 25 years of experience and solid reputation, we have created a huge customer base in areas such as Fort Lauderdale, Light House Point, Parkland, Coral Springs, FL, Margate, FL, and Davie, FL. So, if you are thinking of opting for a low voltage wiring setup, you can rely on us.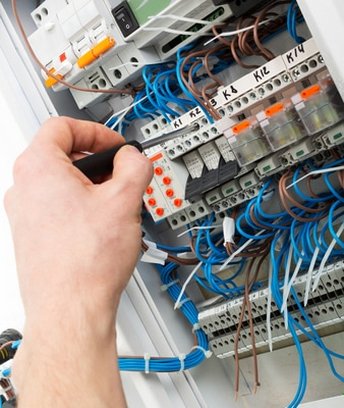 Here, we have put together a few important benefits of a low voltage wiring solution. Take a look.
Low voltage wiring will save your energy resources to a great extent. Since it is going to use less energy resources, it can cut down on your energy bills. You can save this money from your household expenses and allocated to any other thing which requires your attention.
As already mentioned, these use quite less energy. This energy saving mode makes them ecologically conducive. Nowadays, everyone wants to invest in environment friendly products and this makes a great solution for such products.
So, if you want to opt for us, then contact us now.