If you have a business, then you know how complex the wiring systems in commercial buildings can be. There are a number of applications such as telephones, Wi-Fi routers, multimedia systems, and other cables that are separate from the electrical wiring. A low voltage wiring can provide you with an energy-efficient solution that is much simpler than traditional cabling. The best thing about low voltage wiring is that it can be used for a number of applications as well.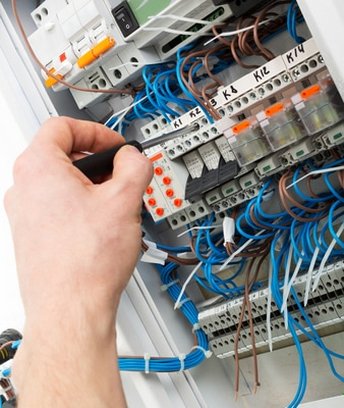 At MMJ Electric, we strive to provide the best electrical services and solutions for residential and commercial buildings. We are a Lutron certified lighting contractor – Lutron is an undisputed leader in lighting control and automation technology. We use the highest quality products with unparalleled workmanship on all of our projects. We provide our services to Fort Lauderdale, Tamarac, Davie, FL, Sunrise, FL, Boynton Beach, Boca Raton, and neighboring areas. If you are from any of these areas, contact us today for more information.
Here are some more benefits of low voltage wiring solutions:
One of the obvious benefits of low voltage wiring is low electric bills. Since low voltage wiring uses lesser energy, you will end up saving a lot on your monthly bills as commercial buildings tend to get higher bills. If you are environmentally conscious, you can do your part by switching to low voltage wiring for lesser energy consumption.
As they use lower voltages, your building is safer as well. A safer building means that you can get a discount on your insurance as well, in most cases. Also, it allows you to have a master control for all of your switches gives you total control to turn off the lights from one location.
So, if you are interested in our services, contact us today.