Whether you own a commercial space or a residential one, you have to understand that there are certain best basic amenities that are common to all kinds of households or office spaces. For instance, you will require lighting facilities in your office as well as home. Nowadays, everybody is opting for LED lighting because these are more eco friendly, durable, and definitely more affordable. But you have to get these installed in your premises first. That is why you need to look for a professional electrical service. We, at MMJElectric, can be the right choice for you. We are an established and reliable company which is been in this field for more than 20 years now. We can provide you with all kinds of electrical services, right from installation to even repair and maintenance. we are known for our well trained and knowledgeable professionals along with our sense of professionalism and efficiency towards all our customers. So, if you belong to areas such as, Fort Lauderdale, Boynton Beach, Light House Point, Tamarac, Sunrise, FL, or Boca Raton, then you can opt for us.
Here, we have put together a few things to check about your LED lighting service. Take a look.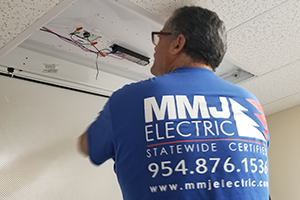 First of all, you should make sure that the company you are choosing to install these lights for you has the right kind of expertise and technical knowledge. The company should hire well trained and qualified professionals who can understand the process of the LED lights and can help you with a smooth installation process.
You should also be aware of the timings of the company for providing such a service. You would definitely want the company which can be available at your convenient timing. That is why it is important to check this from before and then take a decision.
So, if you're thinking of choosing us, contact us now.