Do you want to set up a new office? Or are you buying a new house? Apart from the other essentials like furniture, upholstery, security devices, and so on, you need something basic. And that is electric work. Every new house first requires the electric lines to be functioning correctly so that your house or office can install and run the electrical devices whenever required. One of the most electrical needs would be lights. You should opt for an electrician and get the lights installed in your house or office. What you can use is LED lighting. It is eco-friendly, energy-efficient, and sleek designed. It will suit your contemporary home and lifestyle. We, at MMJ Electric, can be the right choice for you. We are an experienced and reliable company offering you high-quality and efficient electrical services. We have an experienced and well-trained electrician who can test, install, and repair all sorts of electrical machines and lines. So, if you belong to areas like Boca Raton, Davie FL, Fort Lauderdale, Pompano Beach FL, Sunrise FL, or Tamarac, you can resort to us.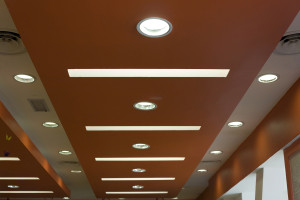 Here, we have put together a few major things to check about the company helping you with LED lighting. Take a look.
Reputation
One of the first things that you have to keep an eye on is the reputation of the company. You need to make sure that the reputation of the company is good in the market. Check the customer feedback and online ratings to gauge where they stand.
Charges
Whether it is your home or your office, you will have a set amount for these kinds of electrical jobs. So, you need to check the amount they are charging and make sure it is feasible for your pockets to bear this expense.
After checking these things, if you feel we can help you, contact us today without further delay.