For any commercial or residential building, the security is of utmost importance. Not only is everyone's life at stake but also sensitive documents and other valuable assets that must be protected at all costs. For this, installing a fire alarm is extremely necessary. Be it your office or home, you never know when an accident might befall you and hence, you must always be prepared. In fact, every 2 out of 3 fire accidents happen when smoke alarms are not installed. Fire accidents, fortunately, can be mitigated if fire alarms are installed in every floor or room. Although many people doubt its utility, an alarm is much more efficient in detecting the presence of smoke. So, if you want to join in on this bandwagon then we, at MMJ Electric, can assist you. We can provide you with the best local technical experts along with quality products that can match various building requirements. Our control panels are also super flexible and allow for easy functioning by everyone. So, if you reside in Boca Raton, Boynton Beach, Coral Springs FL, Fort Lauderdale, Parkland or Sunrise FL, then we can be of service to you.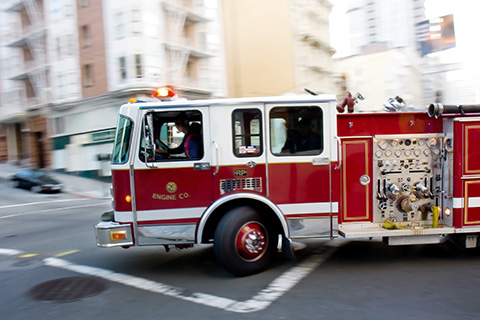 Here is why every building should be installed with fire alarms. Take a look. 
Easy Evacuation
Fire alarms can feel the presence of smoke right at the moment it starts. Hence, it can successfully warn people before the fire gets out of control. This gives adequate time for the building occupants to evacuate smoothly without facing any dangerous situations.
Emergency Medical Assistance
Most fire alarms are connected to their parent companies which in turn have tie-ups with fire stations and hospitals. When alarms give out a call, it immediately sends a signal for emergency medical assistance, which is the primary concern for people who have been affected in the fire.
If you want to install these alarms in your property too, then contact us today.