Do you own an electric car? Then, you must be aware of the concept of electrical chargers. It is always more convenient if you can have an electrical charger of your own, rather than looking for an electrical charging station. These tend to keep your car battery more functional, efficient, and well-maintained for a long time. But you will also need to get an EV charger installed. That is why you should look out for an EV charger installation service near you. We, at MMJ Electric, can be the right choice for you. We are one of the most established and reliable companies which have been in this business for more than 25 years now. We bring you a wide range of services, starting from lighting, outdoor lighting, ceiling fans, and alarm systems to even satellite and cable, phone and data connection, electrical panel upgrades, and so on. We are known for our highly reliable, experienced, and efficient professionals who can provide you with all kinds of electrical services along with our utmost dedication and commitment towards all our clients. So, if you are located in areas like Coconut Creek, Coral Springs, Deerfield Beach, Margate, or Pompano Beach, then you can opt for us.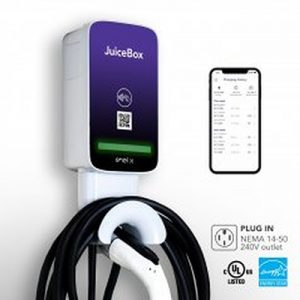 Here, we have put together a few things to check about the EV charger installation service before choosing. Take a look.
You must try to choose a company which offers you a good period of warranty for the installation service. This shows that the company trusts its installation services. Moreover, if something goes wrong with it after the installation, then you can get a free service from them within the warranty period.
But it will also play a crucial role whenever you're trying to get these kinds of services. That is why you need to ensure that the amount charged by the company is suitable for your budget. Try to take a quote in advance and match it with your budget before making a choice.
So, if you are thinking of choosing us, contact us today.