There are some people who have a basic knowledge about the power supply in their homes. For those who are clueless about such matters, there is professional help available. We, at MMJ Electric, bring to you these and various other types of professional help at your doorstep. Whether you need an electrician or a repair mechanic, we are the firm to come to. Helping you lead an easier life is what we aim to do. We make it a point to deliver our services well within time by responding to calls quickly. It is this promptness that has made us the go-to firm in and around the areas of Boca Raton, Boynton Beach, Coral Springs FL, Davie FL, Fort Lauderdale, and Sunrise FL.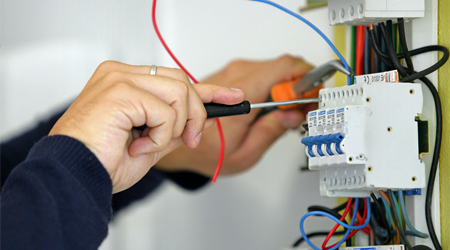 Here, we have put together 4 situations in which getting help from a professional would be the right way to go. Take a look.
In case there is a sudden power outage for a small area, the person to call for help is definitely someone who is an expert and knows how to get things back on track. This will save both time and energy on your part.
If the power outage happens on a much bigger scale, the only individual who can reverse it without delay is someone who has training in these matters. A situation of blackout certainly requires help from such an individual.
If the power supply in your home has been disconnected due to short-circuit, you can get it connected quickly by employing the hands of a professional. Such situations at home should be referred to experts in order to safeguard your house and your family.
In the case of a sudden breakdown of the air cooler or the heater, hiring the services of someone who has a thorough knowledge of these matters will be a wise decision.
So, if you are ever in any of these situations, get in touch with us as soon as possible for our timely services.