Is the ceiling fan in your house not working? Or do you need to replace the lighting fixtures? Do you need better lighting in your outdoor area? Or are you having any kind of problem with your phone or satellite connection? All these are electrical issues that need to be resolved by an electrical contractor. We, at MMJ Electric, can help you with all kinds of electrical repairs. We are one of the most established and reliable companies which have been in this business for more than 25 years now. We can provide you with a wide range of electrical services, starting from your lighting, ceiling fans, air conditioners, and home automation to even electrical panel upgrades, phone and data, satellite and cable, alarm systems, surveillance cameras, and so on. We are known for our one-year installation warranty along with our highly efficient and dedicated electricians. So, if you are located in areas like Boynton Beach, Sunrise, FL, Fort Lauderdale, Coral Springs, FL, Lighthouse Point, or Boca Raton, then you can choose us.
Here, we have put together a few things to check about the company offering you electrical repairs. Take a look.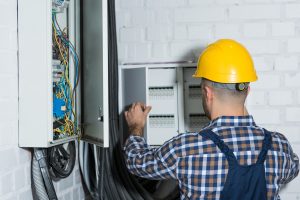 You should hire A company which can provide you with 24/7 services. You need to make sure that the company is choosing box 24 hours a because you never know when you might face an electrical emergency. It can be difficult to survive without a proper electrical system and that is why the faster a company can come to your rescue, the better but it will be.
The next thing that you have to keep in mind is the amount that the company will be charging. You need to make sure that the amount is feasible for your budget. Try to do quotes in advance from different companies and then see which one offers you the cheapest electrical repair services.
So, if you are thinking of hiring us, contact us today.