Electrical Repairs, Electricians, Electrical Contractors for Sunrise, FL 
Electrical repairs are a complex and dangerous venture to go about on your own. If you're in need of electrical repairs for your home and/or business, then it's best to call a reliable electrician to give you a hand–and we're here to help!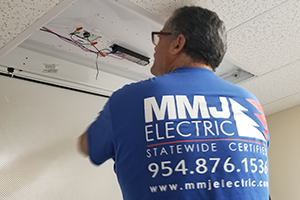 At MMJ Electric we provide a team of well-equipped electricians with decades of experience to homeowners and businesses throughout Sunrise, Florida, and the surrounding areas. Understanding that electrical repairs can stunt the productivity of your business/life, we respond promptly to ensure that you never go without the technology that you rely on! Contact us today to get a quote on electrical repairs for your home/business.
Electrical Repairs in Sunrise, Florida
Our electricians have vast experience working on a range of electrical repairs for homeowners and businesses in Sunrise, FL, and the surrounding areas. Our areas of expertise include but are not limited to:
Lighting – From outdoor lighting to lighting fixtures, our electricians get in and get out, with minimal interruption to your home/business. 
Ceiling Fans –

Your ceiling fans are an important aspect of your building/home, which is why we ensure that you never go without reliable ventilation. 

Central Vacuum Systems –

Our team of electrical contractors have ample experience working on electrical repairs for central vacuum systems. 

Complex Cabling –

Managing and repairing complex cabling is a job best left for experienced electricians, and at MMJ Electric, we've got you covered! 

Fire Alarms –

We ensure that your Sunrise business has reliable fire alarm technology to keep you, your workers, and your clients safe. 

Security Systems –

From home security to commercial security systems, and more, we're here to ensure that your security system is functioning properly. 
Electrical Contractors for Sunrise, and Surrounding Areas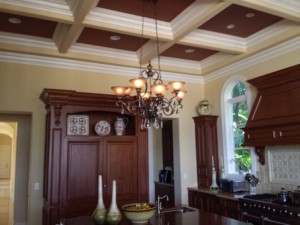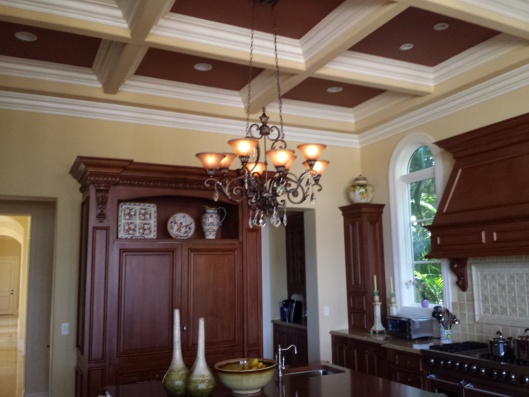 Seated in the sunny Broward County, Sunrise, Florida is a prominent area in the Miami Metropolitan area. Home of the original upside-down house, Sunrise is an interesting location that entices young professionals and families looking to establish a life in a beautiful and upbeat city. More than a great place to visit, Sunrise, Florida is home to several corporations and small businesses that contribute to its economy and charm. 
At MMJ Electric, we are proud to serve commercial businesses and residents throughout Sunrise, Florida, and the surrounding areas with efficient and affordable electrical contractors for electrical repairs and installations. By upholding the highest standards of quality, integrity, and experience, we are dedicated to solving complicated electrical issues so your home/business is always functioning at 100%. In addition to putting our experienced electrical contractors on the job, we offer you:
Free Estimates

1-year Installation Workmanship Guarantee

Materials Covered by MFR Warranties

Whole House/Office Surge Protection

24-Hour Emergency Services