Safety should be your top concern being a homeowner. You should try all means to make sure that your near and dear ones at home are always safe from the several threats that they are exposed to. Not all kinds of threats are criminal activities; some can also be a natural disaster or an accident such as electrical hazards. The first step to avoid or prevent such anomalies is to be aware of what is happening around you and get your electrical panels checked on a regular basis. You should hire an electrical contractor. We, at MMJ Electric, can help. We offer commercial and residential electric services for several purposes. We have some of the most knowledgeable and well-trained technicians who can help you install these fire alarms effectively in no time. We have a total experience of more than a quarter of a century and are known for our customer-oriented and professional approach. All our materials are covered for MFR warranty and a one-year installation workmanship guarantee. So, if you want an electrician to install these fire alarms in areas such as Fort Lauderdale, Davie FL, Boynton Beach, Coconut Creek FL, Coral Springs FL, or Sunrise FL, then you can choose us.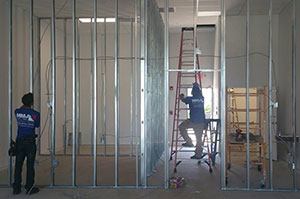 Here, we have put together a few essentials to check about the company offering you electrical services. Take a look. 
24×7 Emergency Service
You should always make sure that these kinds of services are completed as soon as possible because it is a matter of safety. You must check if the company is available 24×7 for such emergency services.
Free Quote Facilities
Another important thing that you should check is if the company offers free quote facilities You will be able to understand if it is feasible for your budget or not. Take these quotes to also compare it with the others and choose the cheapest service around.
So, if you are interested in hiring us for your electrical needs, quickly contact us today.