Do you own a car? Then, you must understand that the battery of your car is extremely important. You always need to have your electric car charger ready you never know when you might have to charge its batteries. For this, you have to look for a company which can not only provide you with an electrical car charger but will also help you install it. We, at MMJ Electric, can be the right choice for such electric car charger installation services. We are one of the most established and reliable companies which have been in this business for more than 25 years now. Right from the central vacuum, lighting controls, fixtures, ceiling fans, security systems, and home automation to even satellite and cable, data and communication, and even electrical panel upgrades, and so on, we can help you with all kinds of electrical services. We are known for our qualified, well-trained, and experienced electricians along with our sense of professionalism and dedication towards all our clients. So, if you are from Coral Springs, Deerfield Beach, Margate, Pompano Beach, or Coconut Creek,  then you can opt for us.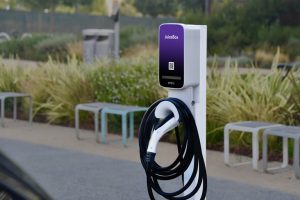 Here, we have put together a few reasons why you should choose a professional for your electric car charger installation services. Take a look.
Knowledge and training
One of the first and foremost reasons why you need to hire a professional is because of their knowledge and training. A professional has received formal training regarding how to provide such installations and will be able to provide you with a more efficient and foolproof service as opposed to an amateur.
Save money
Another reason why you should go for a professional is that it will help you save more money. An amateur might make mistakes in the installation process for which you might have to do the installation twice or even buy another electric car charger altogether. Such unnecessary expenses can be avoided when you go from the professional from the beginning.
So, if you are interested in choosing us, contact us today.