The most convenient way to price an electric vehicle at home is to use an electric car charger installation. While charging an electric-powered vehicle using a standard three-pin plug connection, similar to charging a cellphone or laptop, is possible, it is slow, wasteful, and places an excessive load on a residential energy network. If you own an electric vehicle, it may be time to consider an electric car charger installation in your garage or driveway. While many electric vehicles come with a conventional charger, installing a dedicated charging station at your home helps you to get the most out of your vehicle. At MMJ Electric, we don't stop at "precise enough." Our goal has always been to deliver a level of expert service that goes above and beyond the standard to achieve exceptional results. Furthermore, because our professionals are well-equipped within the discipline, we are nearly always able to complete the task on the first visit.
Given below are mentioned the reasons why electric car charger installation is a good idea: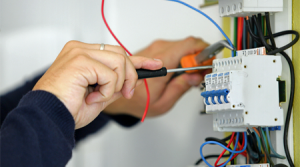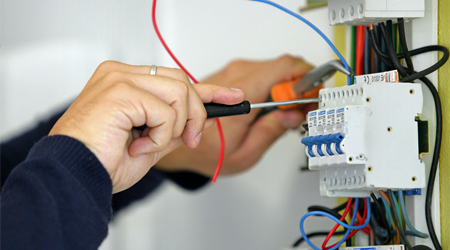 Safety
If you do not properly charge your EV battery, you may notice a reduction in battery life. Feeding your battery according to manufacturer guidelines is a fantastic way to ensure its health and longevity. The simplest way to do this is to have access to your own electric vehicle charger.
Spend Less
While there are a few public charging stations, most businesses that have an electric vehicle charging station charge an hourly fee for its use. Having a domestic station will save you money because you won't have to pay 0.33 events every time your car has to be charged.
If you're looking for a commercial electrician in Coral Springs, Deerfield Beach, Margate, Pompano Beach, and Coconut Creek areas, MMJ Electric is the right choice. Give us a call at 954-876-1536, and we'll take care of the rest.