MMJ Electric has been the commercial electrician Davie, Florida business decision-makers have been relying on for the last quarter of a century and counting. We have been able to build our business and withstand the test of time because of our sincere commitment to 100 percent customer satisfaction. Our electricians in the field are committed professionals who take a great deal of pride in their work, and our people continually build on their knowledge as technology advances.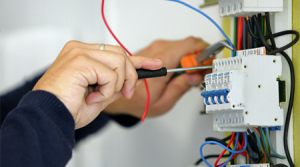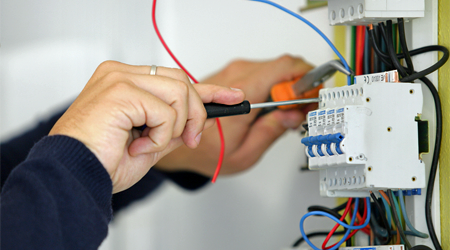 Davie is one of the jewels of Broward County, and it has a rich history unlike some of the South Florida communities that were established in the second half of the 20th century. There are a number of important, must-see historic landmarks in town, including the Old Davie School Building and the Viele House. Fast forwarding to the present, it is a vibrant place to live, work, and play because it is ideally situated within the Miami metropolitan area.
We proudly serve the business community, and we can quickly respond to service calls from clients in Town Center, Pine Island Ridge, the Nova Southeastern University area, and all other parts of town. To sum it up in a quick phrase, whenever you need a commercial electrician in Davie, Florida, MMJ Electric will be on-call and fully prepared to spring into action.
A Wide Range of Electrical Services
In some cases, you will reach out to a service provider to respond to a particular situation. Later on, you find that this company is very limited in scope when you need help with a different problem that is more complicated. This scenario will never unfold when you develop a relationship with our company. We are the full-service electrical contractor Davie, Florida businesses can rely on to satisfy all of their needs.
Our areas of specialization include outdoor lighting and landscape lighting, ceiling fan installations, electrical panel upgrades, lighting fixtures, phone and data, lighting protection systems, and lighting control and automation solutions just to name a handful.
We Will Be Here When You Need Us!
Time is money when you are running a business, and we know this all too well, because we are a locally owned and operated company in our own right. Extended downtime is not an option, so if you need a commercial electrician in Davie, Florida to respond to an emergency situation at any hour of the day or night, seven days a week, call MMJ Electric at 954-876-1536.